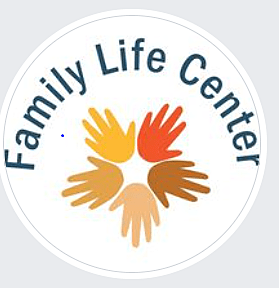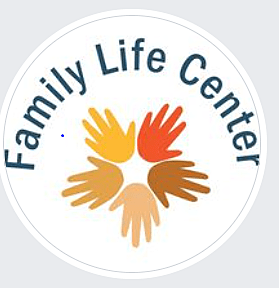 In 1992, the Family Life Center (FLC) was established as a 501(c)(3) faith-based organization to serve the economically distressed community of Aliquippa, Pennsylvania.
Founder Bishop Melvin E. Clark, Sr. established the organization in response to massive unemployment and despair within the community. The organization established programs focused on counseling services, tutoring, recreational alternatives and job search/ job readiness programs.
Today the Family Life Center has a revitalized board with the aim of creating value in the lives of others. Through this new leadership, the Center functions as a catalyst and positive agent for change heavily focusing on social empowerment, community transformation and economic opportunity for residents of Beaver County and surrounding areas.
Family Life Center's mission is to empower, educate and serve individuals, families and the community by promoting positive values and developing constructive alternatives for the whole person.
The vision of the Family Life Center is to become a leading community institution heavily engaged in social development, community revitalization and offering individuals it serves with access to economic opportunity.
Drug & Alcohol Education and Awareness
The Family Life Center connects individuals suffering from addiction to community resources. Prevention services are offered to assist individuals in understanding addiction and its effect on the family. Presentations are offered in the community by collaborating with a Drug and Alcohol Agency to increase awareness.
Health Literacy and Wellness
Bridging the gap between poverty and opportunity, the FLC works to connect needy families to health care and health awareness. The Family Life Center collaborates with the local hospital system and the public health department to provide annual screenings, flu vaccines and community outreach to individuals who do not have insurance or are under-insured. Partnering with a local food pantry, the Family Life Center utilizes the time where needy families are waiting in line to receive food, to assess their health care needs. Education in the areas of health literacy and offerings for free screenings are provided on–site. Educational topics include breast health care, diabetes self-care management, nutrition, hypertension and asthma education for children.
Mittens for Kids
Mittens for Kids is a partnership with local school districts to provide children in select elementary schools with free mittens, hats and gloves in preparation for Western PA.'s cold, winter months.
Healthy Recreational and Cultural Alternatives Program
This Program promotes socialization skills, self awareness and well-being for children and families by promoting healthy lifestyles. Sponsored trips include free transportation to and from events and provision of tickets for admission. Recreational events sponsored included visits to the Carnegie Science Center, Pittsburgh Pirates Baseball Games and local museums.
Family Fun Night
Collaborating with the local "Weed and Seed" Program, the FLC received funding to support a series of Family Fun Nights. This community alternative program works to keep children ages 8-12 in a safe and secure environment while promoting fun-filled physical activity.
Provided virtual and currently small group in person tutoring for elementary students due to Covid-19 concerns.
STEM/Robotics class for Aliquippa School students.
Introduced children to home gardening by having them grow their own vegetables from the safety of homes. All supplies needed were provided by the FLC.
Made significant donations to the Food Bank to help needy families during these difficult times.
Had a 6 week SAT prep program for students to help prepare for SAT exams.
Pre – Covid FLC took children on several educational field trip.
FLC in collaboration with the various health providers held free health screening for families i.e. dental exams, blood pressure, vision exams and other screening all conducted pre Covid-19.
Virtual tutoring available for elementary students (timesonline.com)
Family Life Center awarded grant from Heinz Endowments to launch after-school program | New Pittsburgh Courier
Food distributions Tuesday for residents of Allegheny, Beaver and Lawrence counties (wtae.com)
Aliquippa tutorial, mentoring program turning boys to men | KSL.com
Bishop Bernard Wallace , President
John Thomas, Vice President
Anthony McClure, Finance Committee
Lee Saunders, Finance Committee
Ronald Wallace, Finance Committee